Our FOLSOM Stage Program 2018 
14:00 Welcome and Official Opening Speech 
14:10 FOLSOM Talk  "Sex, Yearning, Intoxication" 
*Jan Großer – Psychiatrist and Therapist
Jan Großer, 54, is a specialist in psychiatry with a specialization in addiction and a special interest in sex therapy. After working for 12 years in London, he has lived in Berlin again since 2010, where he is a volunteer in the gay counseling and chemisor activist advisory team. As a man inclined to desolate sexual debauchery, he shares his life with the best man in the world for 11 years and wishes for himself and all gay men altogether better sex.
---
*Hannes Ulrich – Sexologist at the Charité Berlin
Hannes Ulrich is a psychologist (M.Sc.), systemic therapist and has an additional qualification in sexual medicine, which is accredited by the Berlin Medical Association. He works at the Institute of Sexology and Sexual Medicine at the Berlin Charité as well as in practice. Cordes and in the project MUT, in which he offers help to men who have experienced sexual violence.
---
*Anand Prakash Weigend – Activist and initiator of SIST Germany 
Anand Prakash Weigend is an activist and works therapeutically in the psychological and naturopathic field. His work covers prevention, harm reduction and a healthy and conscious life. Prakash volunteers for various projects such as the "I Know What I Do" campaign (IWWIT) of the German Aids Hilfe eV, but also for other organizations in the health and prevention sector, as well as initiating the German event: SiSt – Sober is too sexy
---
*Marcelo Alves – Activist & Production designer
Born in Washington DC, raised in NYC, living in Berlin. His involvement today is to offer help and support to Berlin's LGBTQI Community concerning the CHEM SEX endemic, and to help establish a network of available resources for those who may need additional support. Volunteered many years  at Friends In Deed and GMHC. Since, 2015  involved with several of the Berlin organizations, including Schwulenberatung, and Berliner AIDS Hilfe In 2015, ex-users started the 1st Crystal Meth Anonymous (CMA) in continental Europe. In addition to participating in the training day at the CHEM SEX FORUM 2018, since early 2018, he is involved into the development of Berlin's CHEM SEX Network an initiated by Arnd Bächler, Jan Großer, and Martin Viehweger. 
---
Moderation Frank Lukas
---
15:00 Diva Tomasz
Moderation/ Surprize Act
DIVA Tomasz has been working as a singer, dancer and presenter on German and international variety stages for many years. Her numerous performances led her and others. to the Tollwood Festival in Munich, the Fringe Festival to Edinbourgh, the Sziget Festival to Budapest, to various Palazzo destinations, to the GOP Variety in Germany just to name a few stops. DIVA Tomasz was on stage in 2005 at the Royal Variety in Cardiff alongside stars like Shirley Bassey, Cliff Richard and Ozzy Osbourne and was able to entertain Queen Elizabeth with his performance.
---
15:20 FETISHCABARETSHOW Cameryn Moore
Stand up Comedy
Cameryn Moore is the founder of the Smut Slam global network of dirty storytelling events. She is also an award-winning playwright/performer, writer, educator, storyteller, and a former phone sex operator who has talked about fucking, sucking, and cunt cunt cunt in more than 60 cities around the world. Cameryn's newest solo show, Terrible Sex Tips, premiered at the Edinburgh Festival Fringe in August; now that that hump is over, she's putting the final touches on SEX ED: A Cabaret of Play, a new 2-person show that will premiere in Berlin on September 18. When not performing, Cameryn sets up her world-famous traveling Smut Stand, providing bespoke typewritten erotica on the spot to happy drunks and discerning passersby. Follow Cameryn on Facebook, or read up at http://www.camerynmoore.com
---
15:40 MConsort "with Friends"  
A-capella Choir with a support from "Classic meets Fetish"
MConsort is a chamber music ensemble of male singers.The ensemble was founded in 2012 and will be performing throughout Europe.
The group focuses on the rich repertoire for male voices from the 19th and 20th centuries, revived from little-known sources, and expanded to include new contemporary works. MConsort applies a chamber music and soloist approach to male choral works, and offers a number of programs for four (with piano and organ accompaniment) to six (a capella) voices to create a fresh and surprising new sound.
---

---
16:00 FETISHCABARETSHOW Marne Litfin
Stand up Comedy
Marne Litfin is a stand up comedian. New Yorker by birth and Berliner by sheer force of will, Marne was a semi-finalist in the UK's So You Think You're Funny competition in 2017, and has performed at Berlin's renowned Quatsch Comedy Club. Marne is the creator of WITCH HUNT, a monthly showcase for women in stand up, improv, and variety, and also runs Four Eyes, Berlin's only comedy storytelling open mic.
---
16:20 Diva Tomasz
Surprize ACT
---
---
16:40  Georg Kroneis
Classic Performance
The Austrian songwriter sings and plays the viol da gamba. He performed at "Classic meets Fetish" and will present pieces from his solo programm"Songs to My Viol"
---
17:00 FETISHCABARETSHOW Daniel-Ryan Spalding
Moderation/Stand up Comedy
Daniel-Ryan Spaulding is a world-traveling comedian, seen in over 40 countries, he has established himself in the forefront of  the global comedy circuit. Described by Huffington Post as "brilliantly subversive" his comedy explores culture, identity, sexuality, stereotypes & personal confession.
Now based in Amsterdam, he is a resident comedy at the Comedy Cafe Amsterdam, and works closely with the Dutch production company Badaboom on a variety of web-based projects. He toured his show "Red Lights & Rainbows" throughout in the Netherlands, and at comedy festivals throughout the world. (Edinburgh Fringe 2015, Fringeworld 2016)
His intelligent cultural and social observations, high-energy, and raw sense of humor have won him fans worldwide. From extensively touring his one-man show in Asia, to club gigs in South Africa. There is no audience this road-warrior can't handle!
---
17:20 Kevin Murphy    WILDERDROP
Music Act
You may recognise Kevin Murphy from his time as a titleholder, as Mr Leather Ireland 2015 and 1st Runner Up International Mr Leather 2015. In cahoots with his love of leather is his love of rock'n'roll, and under his moniker 'Wilderdrop' he self-released an EP entitled 'Lay Me Down' in late 2017. Proceeds from the sales of the album went to Rainbow Railroad, a non-profit organisation that helps save a growing number of LGBT people from threats of violence or death.
So what does his music sound like? Rooted in gritty hooks reminiscent of the Seattle grunge scene, Wilderdrop melds influences with an upbeat backbone. At times blurring the lines between rock, dance, hip hop and r'n'b in its groove, alongside driven guitar lines, you can catch Kevin performing a solo show onstage. If you'd like to hear more beforehand, check out the following links: www.facebook.com/Wilderdrop
Instagram @Wilderdrop
Wilderdrop 'Lay Me Down' EP is available on iTunes, Spotify, Google Play, Amazon and all major online platforms
---
---
17:40 Fotoshoot Title Holders
 Official Group photo shoot with all international SASH Holders
---
17:50 Meet and Greet   
ask Mister Leather Berlin Jens Walker and some more Titleholders
You ask, titleholders answer. What does a title holder do all day? Which social projects benefit from the official side of the title? How is the fetish scene on the other side of the world? Will that sash get you laid more often? During this short panel discussion of title holders you will get answers to all the questions you never dared to ask. Follow us into the depths of the sash royalty with title holders from all over the world, presented by Jens, Mister Leather Berlin 2018. 
---

---
18:10 FETISHCABARETSHOW Ben MacLean
Moderation/Stand up Comedy
The Canadian comedian is the Host of the FETISHCOMEDYSHOW. He has performed in Los Angeles, Cape Town, Edinburgh and London where he reached the semi-finale of Britains's prestigious "So You Think You're Funny" competition. It should come as no surprise, that he has made quite a name on Berlin's stand-up comedy scene. (And he is also an active member of the Berli Leather Fetish!) Get ready for his charming and pointed humor. More about Ben on Facebook, Twitter or Instagram
---
18:30 Diva Tomasz
Final Act – Farwell
---
18:45  Music by DJ a.disko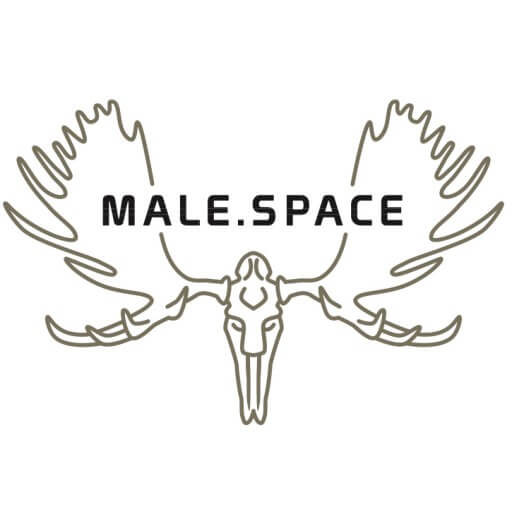 ---
22:00 Official end of FOLSOM STAGE 2018
---
Our next Fetish Events
Form October again we hope to see you during one of our regular Fetish Event every first Weekend of the month

---
MALE.SPACE Events during FOLSOM
Saturday September 8 – 22:00
Join Berlin's only DILF/Daddy Fetish Party for all Leathermen, Muscle-Bears, Workingmen and their admirers
more info and tickets

---
FETISH PHOTO SHOOT
Get your perfect Fetish picture – Reserve your private photo shoot

---
---
2017
---
Find the full Program 2017 on HERE
MALE.SPACE also on