** CORONA UPDATE **
Our events are following the official Corona regulations given at the time. Please follow all these advices carefully and be respectful and generous to all our event partners so we will be sure to continue our work. Stay healthy, your MALE.SPACE Team.
---
NEXT EVENT
---
BLACKWEEKEND X/ October
---
---
 BLACKWEEKENDBerlin HOTEL INFO
We are working together with Hotels that support our Community! Please consider booking our stay there. Some SPECIAL RATES are also available. For more info just follow this link

---
A valid proof of a negative COVID rapid test as access authorization only indoors. It is valid for 24 hours and you can get it here in the gay area on Fri and Sat until 8 p.m.

To find out more about the current Covid situation and regulations for Berlin visitors check our link here
---
BLACKWEEKEND X Program:
---
Friday, October 1st | 10am – 8pm
BRUNOS Berlin
Maaßenstraße 14 – 10777 Berlin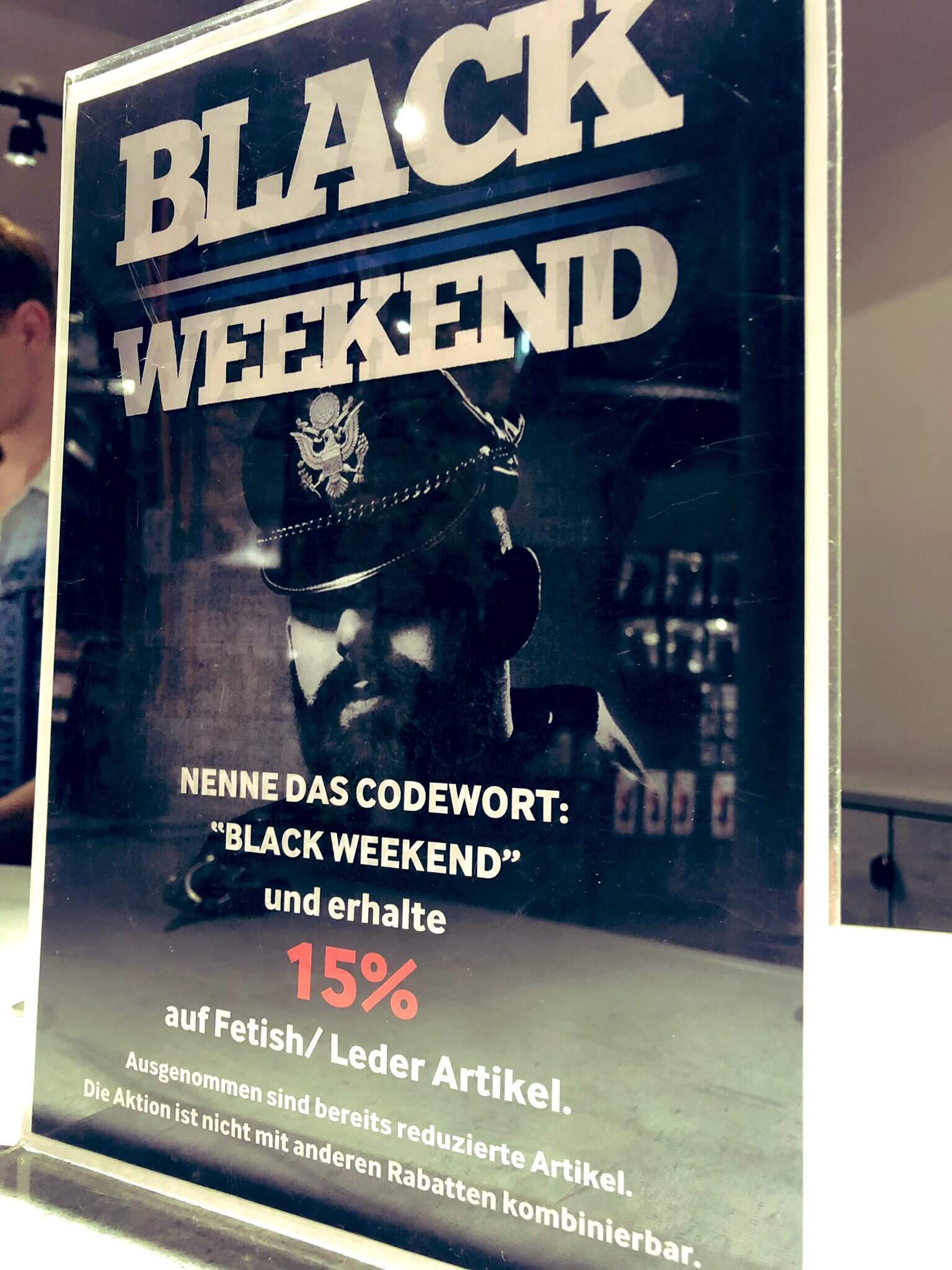 This weekend one of our partners will offer you special Deals again
---
Friday, October 1st | 9 – midnight
PUSSYCAT BAR  
Kalckreuthstr. 7 – 10777 Berlin
Our BERLINCIGARMEN lounge will always open from 9 pm CET  for our cigar gatherings. Due to the current situation this event will have a Cover Charge of €5,00. We do hope four your understanding and support, thank you! Cigars on location supplied by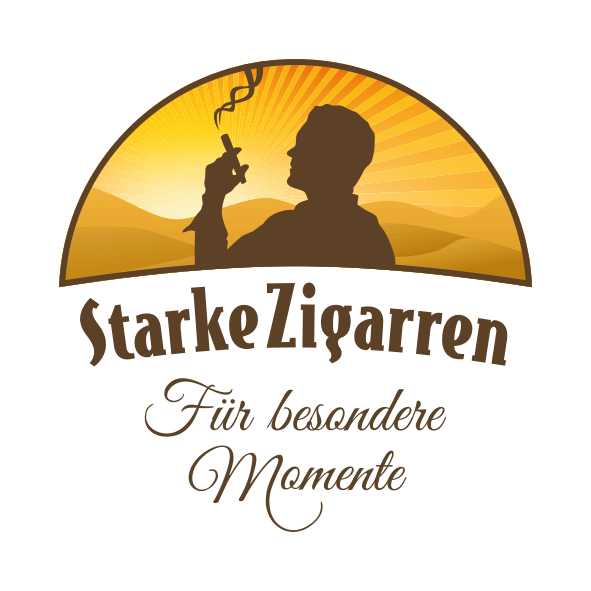 more infos about our BERLINCIGARMEN event on HERE.
---
Saturday, October 2nd | from 10am 
Shopping Special @ BRUNOS Berlin
Maaßenstraße 14 – 10777 Berlin
Our shopping special will start again today from 10:00 am. From 6:00 pm BRUNOS invites you to drinks at the presentation of the new photo book "Berlin Lust" by Peter Dobias. The photographer is present and you can have your copy signed
---
Saturday, October 2nd | 7pm 
Restaurant Schöneberger Weltlaterne
Motzstraße 61 – 10777 Berlin
We will be welcoming you in a good restaurant right in the middle of Schöneberg for a classy LEATHER DINNER. Enjoy a nice start of the evening together with other Leathermen in full gear.  Please make your reservation latest until September 30st! 

---
Saturday, October 2nd | 9 – midnight 
Location will follow
BLUF Berlin invites you to a Night in Black Leather, Leather-Breeches and Leather-Uniforms with Muir Cap. Tonight we will offer you some special service.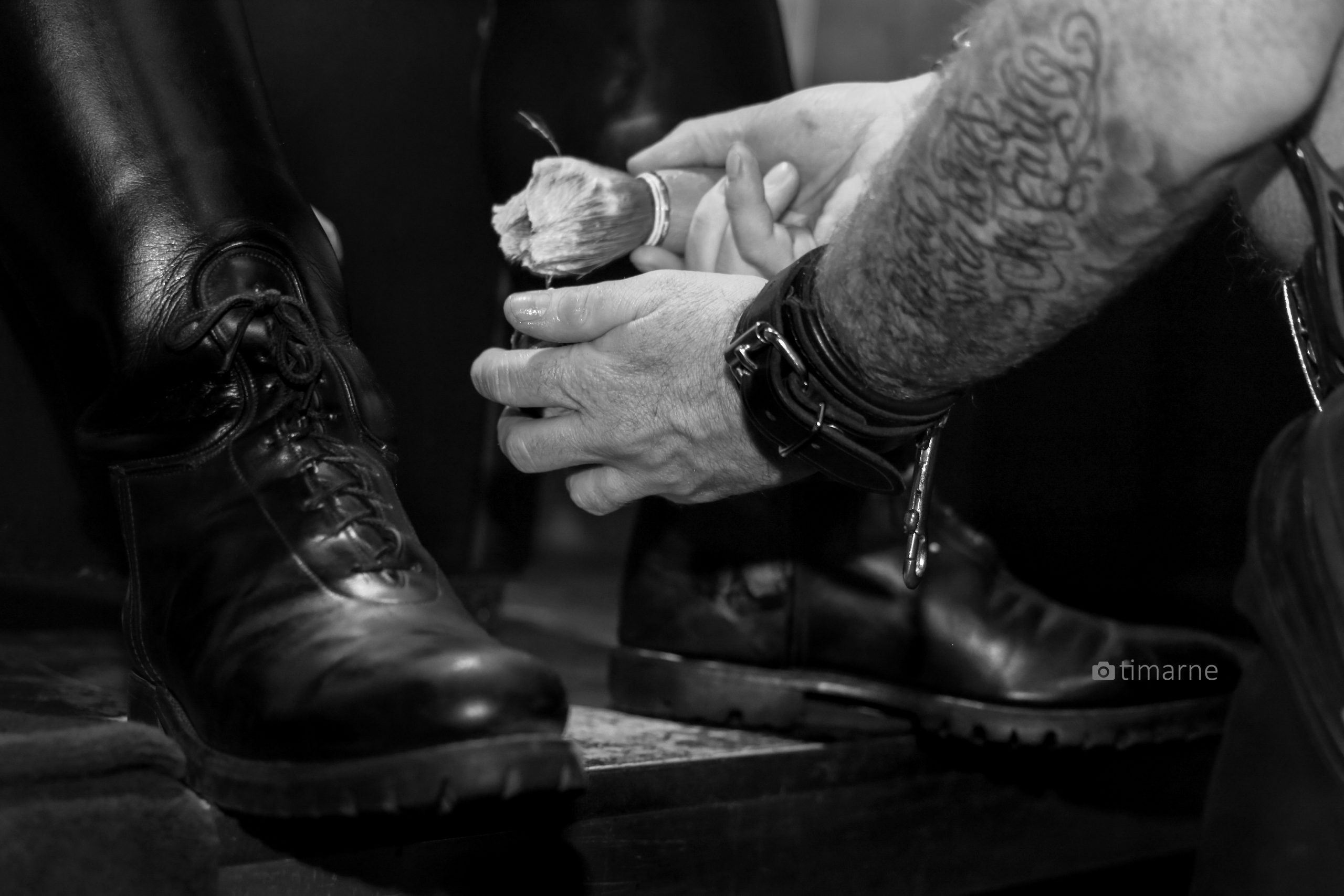 BOOTBLACK Conor is looking forward to make help you making them shine!
Please note the current Corona rules masks are required in the location and access is limited due to the current regulations and circumstances. We are happy about numerous appearances of members and admirers!!!!
Join our BLUB BERLIN FB Group
---
Sunday, October 3rd | 5 pm until 11 pm
Bülowstr 5 – 10783 Berlin


On Sunday we invite you to join the FETISH SOCIAL BERLIN to finish our BLACKWEEKEND. NO DRESS CODE, but please come in … Leather, Rubber, SkinGear, BikerGear, Uniforms, Tom of Finland style or Fetish Drag. All genders are welcome. MORE >>> FSB 
---
Next events in 2021*
---
*ACCORDING  TO THE UPCOMING SITUATION IN GERMANY AND ALL RESTRICTIONS